Spaceship Media Founder Eve Pearlman
Eve's TED Talk on dialogue across
difference has been translated into 19
languages and viewed more than 2.4
million times. She has been featured
on many podcasts including Tiny Spark,
the Critical Thinking Initiative, The Plural
of You, Pantsuit Politics and The Great
Battlefield. In addition to keynotes,
she hosts workshops on designing
journalism engagement projects,
conversation across difference, and
women and entrepreneurship.
Facebook's Accelerate: Local Media Summit
Knight Foundation Media Learning Seminar
Facebook 8
San Francisco's Commonwealth Club
National Center for Dialogue and Deliberation
People Powered Publishing
University of Oregon's Agora Journalism Center
Knight Foundation Media Learning Seminar
Craig Newmark Social Graduate School
of Journalism at CUNY
Topics
Eve speaks on a variety of topics
related to dialogue and community,
including:
Journalistic innovation
Women in leadership
Engagement journalism
Why relationships precede trust
Online moderation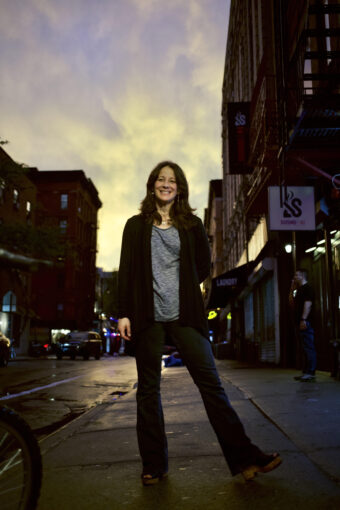 Eve Pearlman is co-founder of Spaceship Media, a venture launched in 2016 that uses journalism to bring together people on opposite sides of difficult political and social issues. Prior to founding Spaceship, Eve worked in local media in California and was a founding editor of Alameda Patch and then a leader of Patch's national engagement team. She has also worked with news and social media startups including State, a London-based social media platform connecting people around shared interests.
In addition to her work with Spaceship, Eve provides mentoring and coaching for entrepreneurial journalists. She is a member of the "50 Women In Journalism Who Can Change The World" cohort funded by the Ford Foundation.